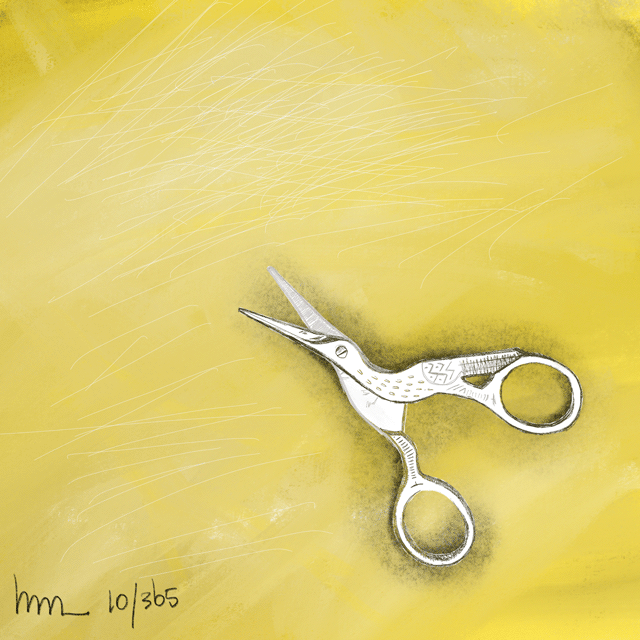 I usually don't like to go to the hairdresser. Most of the time my hair sucks after a visit. Not sure yet what the result is today.

This is made in the app Procreate. Last summer a friend was visiting us and showed his new iPad with Apple Pencil. I couldn't resist myself and had to have one of those as well. I love working with both the iPad and the Pencil.

I bought several apps to go with them. Procreate, Sketches, Brushes. Some are easier to work with than others, but I really like the differences with one another AND with the 'analog' way.