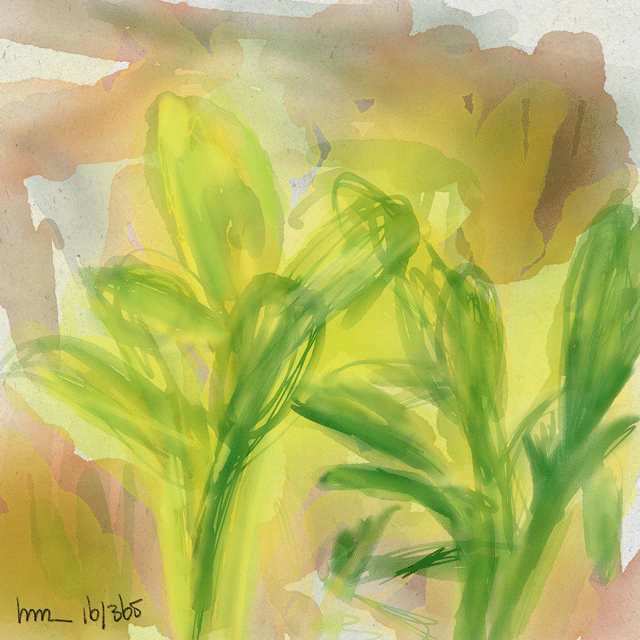 Some seeds have been in the storage for a year, making me very curious if they survived. Other seeds were a present from a fellow gardener who has been in Spain way longer then me. He said I could sow them now, no problem in this warm region.
That's 3 (!) months sooner than in Holland. And the good news is that now, after 3 days, I already have little seedlings. So happy with that.
The painting is a digital watercolor. When I want to work exclusively with (digital) watercolor I prefer the app Sketches over Procreate. The nice thing about Sketches is I can add water to the brush or I can first brush with water and then add paint to it. Cool!