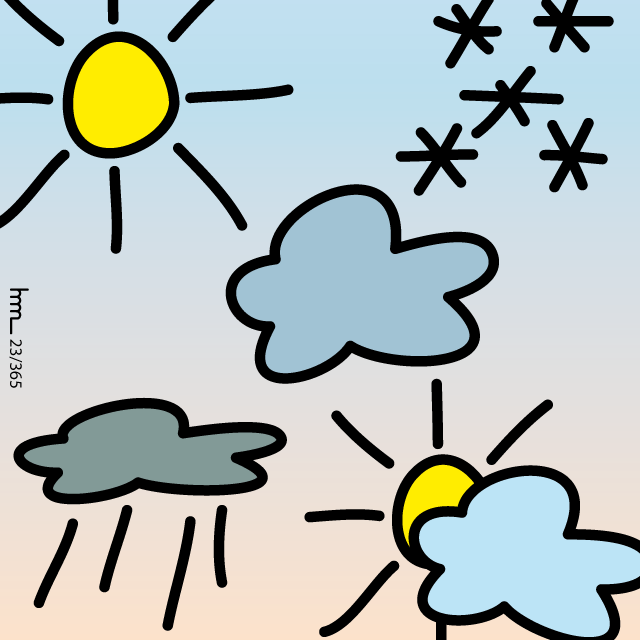 Part of my diary is a BuJo, or a BulletJournal. The difference with a 'normal' diary is the style. A BuJo is pointwise and short, where a diary will be extended text at times.
The Bullet Journal was developed by Ryder Carroll with the intention of living intentionally. Nowadays there are hundreds of Pinterest and Instagram posts with the hashtag #bujo. And loads of books about the way it can be practised.
The drawing I made today will become a part of my weather page. I keep track of what I think of the weather (was it a pleasant day or a cold one for instance), so it's a totally personal view, not a report of any sort.
I made the drawing in Adobe Illustrator and with my mouse! The Apple Pencil only works on an iPad. And I can't work with my Bamboo tablet anymore now that I am used to the pencil.