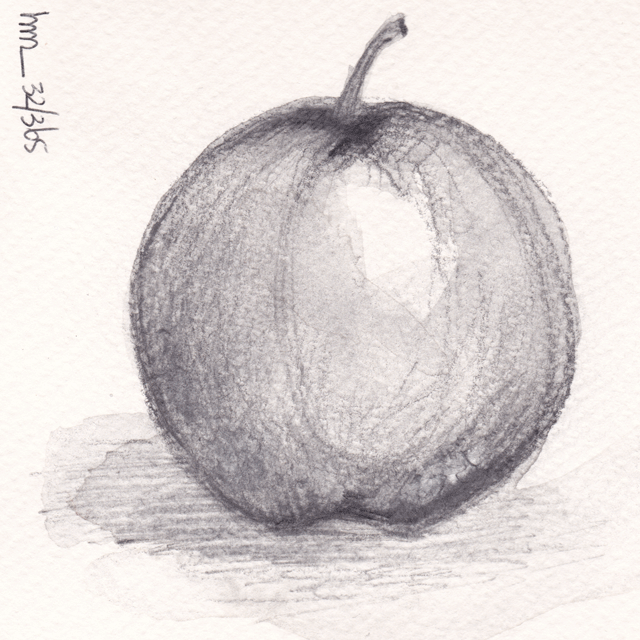 Ohhh, I am so happy that all my stuff is around me now. I have missed most of my pencils, paint and paper last year, because I carried just a few tools during our trip.
This apple has been drawn with a Karisma Graphite Aquarelle pencil. Usually pencils are sort of waterproof, this one isn't.
To top it off I discovered something that's just not possible in a digital painting – or maybe I haven't found it yet. If the paper is too wet a hard pencil point can tear it up!