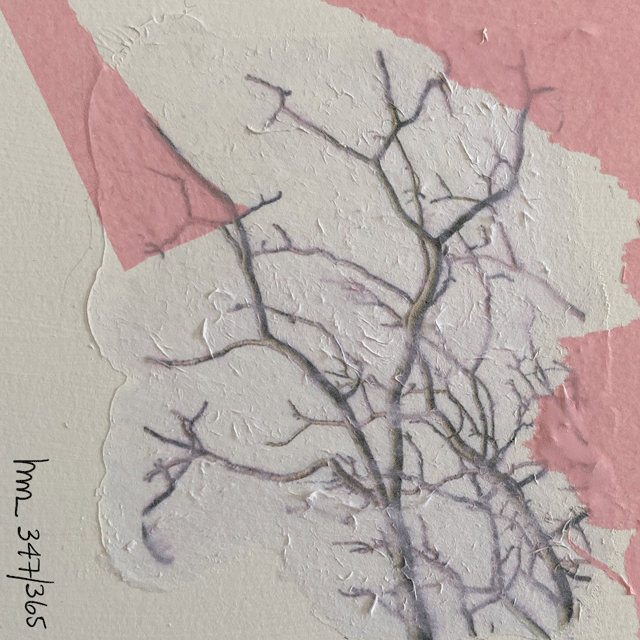 A subject with clear lines works fine for a gesso print. I have read that laserprints work best for a gesso print, but I don't have a laser printer anymore. Hence I use my inkjet printer.
I get extra coloring as a coincidental present, which I never would get with a laser printer.
I have used laser prints in my ceramics, so I know the characteristics. And yes, at times those are better than inkjet prints. Which makes both systems interesting.