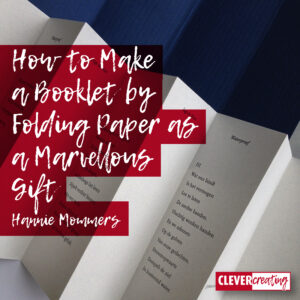 Sometimes the budget is scarce and the wish to make an outstanding item is big. For example, you want to have a great present for a birthday or anniversary. Or you want a gift as a souvenir at a customer meeting, like a friend and I did.
In this article, I explain how to make a booklet by folding it, without the need for any other resources but paper and an A3 printer.
And I show another way of folding a booklet for which you don't need a printer unless you want to use text.