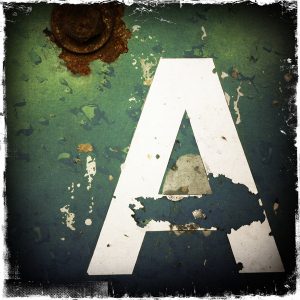 DIY or let an expert take care of your graphic design?
What are the criteria to buy or make your graphic design?
It can be necessary to make it yourself. It can be smart to let an expert do that.
To know the difference you have to be very critical on your own abilities.
Not many people cut their own hair. If done right, you get compliments. If done wrong, nobody will make a remark. Partly out of embarrassment, partly out of compassion.
Usually family and friends praise your homemade produce. They admire your ability to make something with your own hands. And hey, they're your friends, they'll admire you anyway!
Which means you have to be very critical on your own work! Don't outsource everything you have to do in your business, but don't do all the tasks yourself either.
Different Types of Design
There are spontaneous graphic products that are plain, simple and perfect. There is nothing to improve. They have a highly emotional and authentic value. No graphic designer should lay his or her hands on it.
Most childrens' drawings are like that.
Should a Design be Slick?
There are designs that should look clumsy. You don't use a slick product brochure when you try to recommend rusty nails on the flea market. Your prospects will not understand.
Nor does the butcher around the corner need a full-page, full-color advertisement in the national newspaper.
Target Audience
Design should be good. 'Good' is sometimes slick, trendy, glossy and you name it. 'Good' is sometimes clumsy, endearing or rickety.
'Good' is always appropriate to the target audience and the product.
Cosmopolitan magazine shows beautiful photos, balanced peaceful typography and content that is written thoughtfully. The gossip magazines have photos that are often just a little vague (as your own holiday snaps), have a messy typography and suggestive content. That is not by accident. They have a marketing concept to support it.
External Experts
Most start-ups start small. The entrepreneur is the only one and is director, canvasser, bookkeeper, sales person and coffeemaker, all at the same time. And he or she does all the shifts as well. 😉
But given time, hard work does pay off and after a while the owner can decide to look for hired help, both internally and externally. The externals will usually be experts in a given terrain: the annual figures need an accountant, the contracts are left to the lawyer, the bailiff handles the dubious debtors. Because accounting and numbers are difficult, even a child knows that.
Card, announcing a movement of the office.
© Mommersontwerp
Design it Yourself?
The designer also is an expert. There are a lot of tasks you can do yourself, but some things you just have to hand over to an experienced professional.
A colleague of mine always gets the laughs at his hand when he presents audiences of small business owners his sarcastic advice on how to handle 'good design' yourself:
use a wide variety of fonts;
let your nephew who can draw so nice make the illustrations;
imitate the design of somebody else;
hurry your printer;
expect immediate results after one action taken.
[bol_product_links block_id="bol_56a89d97cd904_selected-products" products="9200000045888525″ name="design" sub_id="mag" link_color="003399″ subtitle_color="000000″ pricetype_color="000000″ price_color="CC3300″ deliverytime_color="009900″ background_color="FFFFFF" border_color="D2D2D2″ width="250″ cols="1″ show_bol_logo="undefined" show_price="1″ show_rating="1″ show_deliverytime="1″ link_target="1″ image_size="1″ admin_preview="1″]
I am not opposed to 'diy design'. As a small business owner and designer myself I am very much aware of the problems we face. And you can spend your money only once.
So I am trying to support other business owners by making free eBooks with tips and advice (sorry, at the moment they're all in Dutch, but who knows what the future will bring). But I also try to convince people that 'pennywise, pound foolish' is a wise expression.