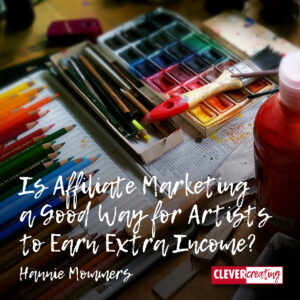 Through affiliate marketing, a business rewards an affiliate partner for each visitor or customer brought by the affiliate's own marketing efforts.
As a result, a company can gain more exposure and increase sales by allowing individuals or organizations (affiliates) to promote its products or services. When the affiliate drives a sale or other action for the company, they earn a commission.
It makes sense that artists want to create, so why would affiliate marketing be a good idea as a means of generating extra income?
Some of the links are affiliate links. As an affiliate associate, I earn a small commission when you purchase any of the products offered through the shared links at no extra cost to you. This helps me to maintain this website and I thank you for supporting me.
Earn extra income
The coronavirus, but especially the measures surrounding it, meant a decline in income for many of us. It is wise to look for more sources of income. Being an affiliate partner can be one of those sources.
Related: How to Make Money from your Hobby or Passion?
What is affiliate marketing?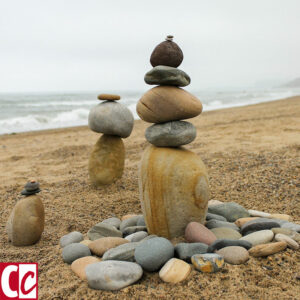 Affiliate marketing is a form of performance-based marketing in which a company rewards an affiliate for every visitor or customer brought in by the affiliate partner's marketing efforts.
From the company's point of view, it is a way to earn money by promoting its products or services on other websites or social media without the hassle of advertising and promotion.
From the affiliate partner's point of view, it is a way to make money without the hassle of making products, logistics and what else comes with it.
The principle of affiliate marketing
Are you an artist that sits in his or her atelier and does nothing else but paint, sculpt, or draw? I bet you're not. Every artist wants recognition and promotes himself or herself in some way.
So you will meet people, either in reality or online. And you will talk about your work, your tools, and your preferred materials. And if you don't, people will ask questions and you will answer them.
Every time this happens is a moment to deploy affiliate marketing. This may sound forced, but it really doesn't have to be.
How often don't you feel wildly excited about something and talk about it with everyone you meet? Or that someone makes you enthusiastic about a new tool, and you want to buy it immediately?
And if your friend says that she can earn extra income when you mention her name in the store, without it costing you anything extra, then you will do that, right?
That is the principle of affiliate marketing. But instead of telling a friend's name in a store, a code is used in a link.
Reasons for an artist to use affiliate marketing
It can be a great way to earn money on the side. As a result of promoting relevant products and services, we can earn commissions for all sales we generate. In addition to providing us with passive income, it allows us to pursue our creative passions at the same time.
It's a great way to connect with our audience. We can build trust and credibility by promoting products and services we believe in and that align with our personal brand. In particular, creators who are just starting out and looking to grow an audience and establish themselves in the creative industry can benefit from this.
It can be a great way for us to get exposure to our own work. By promoting products or services from companies that are related to their field, we can gain exposure to a new audience and potentially attract more followers or customers for our work. This can be a great way to expand our reach and connect with more people who are interested in what we have to offer.
Related: Where to Sell the Products of your Creative Hobby or Business
How to start affiliate marketing?
Define your field of expertise. By doing this, you will be able to connect with your audience and promote relevant products or services;
Choose affiliate programs that offer relevant products or services and are reputable in your niche;
Read the affiliate program's terms and conditions carefully to know how they work and what is expected of you;
Promote the affiliate products or services on a website or blog. You can establish yourself as an authority in your niche and reach a wider audience this way;
Develop unique and compelling content that promotes the products or services you are an affiliate for, and helps your audience. For instance blog posts, videos, and social media posts;
Make sure you follow the guidelines set forth by the Federal Trade Commission (FTC), even if you are living in another part of the world;
Analyze the results of your affiliate marketing efforts and track your progress. You will gain a better understanding of what is working and what isn't, and be able to adjust your actions accordingly.
Be sure to read the terms and conditions of the social media platform you are using for your promotion. When you promote affiliate products, they may have specific requirements.
Related: 11 Steps to Start a Website for Personal or Business Use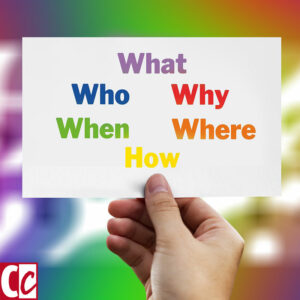 What are FTC guidelines?
The Federal Trade Commission (FTC) is a U.S. government agency that is responsible for protecting consumers from deceptive and unfair business practices. As part of its role, the FTC has established guidelines for businesses to follow in order to ensure that they are being truthful and transparent in their advertising and marketing efforts.
In general, the FTC guidelines are designed to help businesses avoid making false or misleading claims in their advertising and to ensure that consumers have the information they need to make informed decisions about the products or services they are considering. Violations of the FTC guidelines can result in penalties or other enforcement actions.
Examples of successful affiliate marketing
It is difficult to provide specific examples of successful affiliate marketing without more information about the industry or niche in question. However, some general examples of successful affiliate marketing campaigns might include the following:
A blogger who writes about fashion and beauty promotes a line of cosmetics on their blog and social media channels;
An Instagram influencer who has a large following in the fitness industry promotes a line of fitness products on their profile;
A YouTuber who creates videos about technology and gadgets promotes a line of electronics on their channel.
Each of these examples illustrates how affiliates can promote products or services and earn a commission on every sale they drive for the company by leveraging their existing audience and expertise. Affiliates can earn income this way and companies can increase sales and exposure.
It is crucial to be consistent in affiliate marketing in order to succeed. You can do this by writing regular blog posts, sharing links on social media, and finding other tactics to promote your products and services.
How I started affiliate marketing
During my working life as a graphic designer, I heard about affiliate marketing to earn extra income. Yet I was so busy creating products and discussing them with my clients that I never took the time to actually get into it.
In the years after my retirement and relocation to another country, I researched ways to learn about affiliate marketing and came across an affiliate network I am still passionate about today.
One of the main advantages is the strong sense of community among the members. It's great to be able to ask questions to people who know what you're up against. Especially if you're a newbie, it's great to be able to learn from others who have been there before.
My best tip is to join us if you want to earn money from your creativity. You can start right away with the free version, which includes 20 lessons that teach you how to get started.
You can practice writing, create a website, and publish your content while being part of an international community that is friendly and helpful. In addition, when you use my (affiliate) link, you have me as your coach and you can ask me any questions you may have. Feel free to contact me if you want to know more in advance! 🙂
Overall, I find affiliate marketing to be a fun and rewarding way to earn some extra income. It's not a get-rich-quick scheme, but with a little hard work and persistence, it can be a great way to supplement your income.
What do you think of affiliate marketing? Tell me in the comment box below.