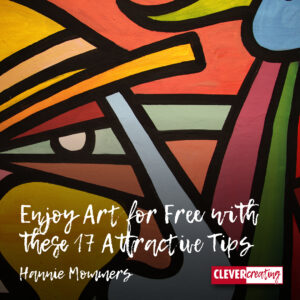 Art sometimes has an elitist character. Artists are partly the cause of this – yes, guilty, me too at times *blushing* – by stating that the public does not understand our art and thus creating an unnecessary distance.
Self-proclaimed art lovers are partly the cause of this by being haughty and feeling they stand above the masses. While of course, everyone can enjoy art. And don't worry: not all art needs to be understood or even liked.
In my (free) eBook "How to get the most out of a visit to the museum" I give tips to enjoy art, but museums usually require an entrance fee.
So how can you enjoy art for free?
Some of the links are affiliate links. As an affiliate associate, I earn a small commission when you purchase any of the products offered through the shared links at no extra cost to you. This helps me to maintain this website and I thank you for supporting me.
Enjoy art for free
If you want to learn more about art but don't want to pay for or can afford high entrance fees for renowned museums, there are plenty of places where you can enjoy art for free. For example, look in parks, public buildings, or the library.
How do we school ourselves in art appreciation?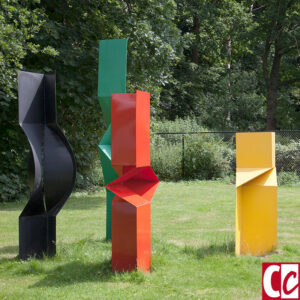 Likes and dislikes are a funny business. Have you ever run into someone you disliked at first glance and liked on second thought once you got to know him or her better?
The same applies to art. If you delve deeper into it and learn more about the backgrounds it is easier to value art more.
Even when we know more about art, we keep our preferences. After all, we can't like everything equally.
Still, it is better to be able to say: "I don't like this, because the use of colour is not my taste" or "because it gives me wrong associations" than to say "Pff, this is worthless, it's ugly and my little brother can do this too."
You will find that if you know more about techniques and visual elements, you can appreciate art better.
Where to enjoy art for free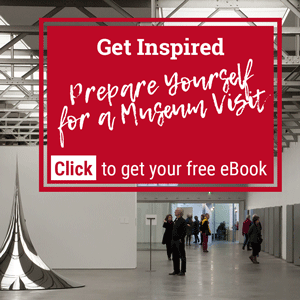 Art in public space
Squares, remarkable places, roundabouts, or buildings, there are many places where artists contributed with a statue, an installation or a relief. Sometimes commissioned and sometimes because an artist felt the drive to make something.
Lunch concerts or performances in the park
Not just painters and sculptors are the artists, but also actors, musicians, architects, dancers, etc. Check the "What to do today" section in your local newspaper or find out if your city or county has published a calendar of events.
Public Library
Writers are artists as well. Besides books, there are piles of magazines on various topics to see in the library. A lot of libraries also offer free access to the Internet. That's very useful if you're travelling and want to see what's going on and don't have access to the internet any other way.
Gather information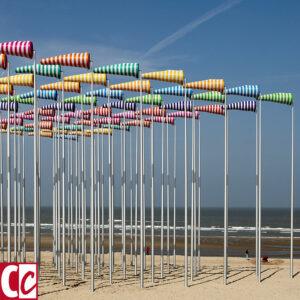 Background stories and interviews in newspapers, brochures, leaflets of artists or on internet sites, – if you have background information you will enjoy art even more. Make a scrapbook collection of physical pieces or save internet information on Pinterest for later use.
Art Routes
Many artists participate in art routes and open their ateliers on these occasions. And if your favourite artist is not one of them, call him or her and ask if you can come along to have a look at their work. Most will say yes or can give you the addresses of galleries where their work can be seen.
Galleries
Thank goodness there are not many galleries that pretend to be a museum and ask for an entrance fee. You can often already see art in the shop window, so when they are closed you can still enjoy the work on display.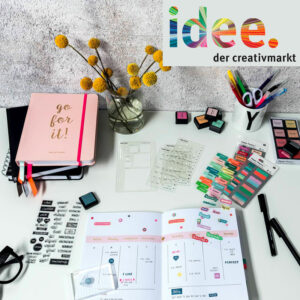 Centres for Art Education
Pupil shows, performances, and exhibitions in Art Education Centres are often free accessible to the general public. And if a family member or friend is one of the participants it's even more fun to visit, of course.
Festivals
Design events such as the Dutch Design Week or photo festivals like PHotoEspaña often have exhibitions outside or parts of their program for free.
Visit a museum
Yes, I know, this article is about enjoying art for free and museums have an entrance fee. However, some museums give free access for a day or a few hours. Some museums do not charge an entrance fee for the permanent collection, only for temporary exhibitions or special occasions.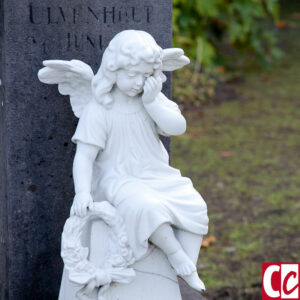 Cemeteries
I hope you don't think this is a bit of creepy advice. There are great sculptures in cemeteries. It might be just a little statue or a small house. Usually, the devotion and the emotion with which these works of art are created are literally heartbreaking.
Related: How to Make an Impressive Ceramic Memorial to Remember
Churches and temples
A lot of religions have a rich tradition of art, music and songs. Attending a mass, even if you are not a member of that specific church, can be a great musical experience. As in the cemeteries, the art in churches is often made with a lot of passion.
Television
There are several programs on television that contemplate art. Other programs show a portrait of a specific artist or of an art movement. And if an event is big or international enough, it will get an item in the news.
Radio
Listen to classical music on a specialized station. Or listen to discussion programs about music. Spotify will have replaced the radio for many and the offering of all kinds of music is huge.
Internet
Every artist who respects himself has his or her own website. As well as every museum, theatre, and concert hall. This does not always contain work that can be admired, but it is in any case an excellent starting point.
Highly recommended is the Google Arts & Culture project, which even has its own app for smartphones. It contains works of art and virtual tours.
Guided tours
Most guided tours with a human being as a guide will charge you. But many cities have information on paper or an app for the smartphone so you can walk a do-it-yourself guided tour.
Estates and mansions
Some estates have a public garden or open their garden for part of the year. The combination of architecture and landscaping can be amazing. Many people who can afford it, have an art collection and if you're lucky, this will include outside art.
Show off as being an artist yourself
Did you cook a delicious meal and serve it in a nice way? Did you decorate your wall? Sown flowers? Making art is creating. Whenever you make something beautiful, delicious, or new, you can feel the same joy as an artist. And so will your public.
To sum it up
There are a lot of ways to enjoy art. I certainly do not say that every art form should be free, because art has a very important function in our society and artists have to make a living as well. Art broadens your horizons and brings a lot of joy to people's lives.
Can you add a tip on how to enjoy art for free? Let me know in the comments.
This article is an update. Originally published on 5-11-2012.