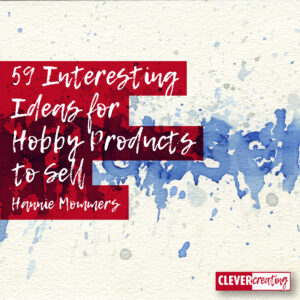 Where do we get ideas for hobby products to sell? I have written down 59 ideas here.
Partly these are products I have made or am still making myself. And of course, you can find loads of ideas on the internet. Great platforms for that are Pinterest and Instagram.
And a great way to develop ideas is to brainstorm. Writing this article I did that on my own, but brainstorming with 2 or more people produces a ton of ideas. Start writing down some keywords and from there go on and on. This is such a fun thing to do!
Some of the links are affiliate links. As an affiliate associate, I earn a small commission when you purchase any of the products offered through the shared links at no extra cost to you. This helps me to maintain this website and I thank you for supporting me.
Getting ideas for hobby products to sell
Having a hobby is marvellous. Selling your products is an even better feeling. Get ideas by brainstorming, making lists and reading my article. 🙂
1. Drawing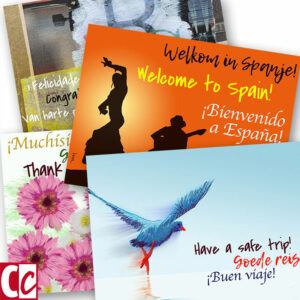 Illustrations; from very realistic to abstract. Illustrating children's stories is a great inspiration to make a series;
Cartoons; single drawings or complete comic books;
Patterns; think of tapestry patterns or wallpaper decorations;
Diagrams; when you are good at both numbers and drawing, you can make graphs and diagrams. For example, for annual reports of businesses;
Graphics; icons, symbols, favicons, pictograms. Little drawings in either black and white or just a few colours;
Plans; builders, engineers and interior architects need plans to explain their ideas. The floor plan of a house or a cross-section of an object;
Maps; cartography to give information about landscapes or cities;
3D drawings; explain 3D space on a 2D paper;
Exploded view; a way to explain assembled parts of a machine;
Mandalas; this is an almost meditative state of drawing and the end result is often quite beautiful and peaceful;
Etches and other printing techniques; this is a great way to duplicate your work while still being original.
2. Design
Cards; in this time of email and WhatsApp, receiving a real card is highly valued;
T-shirts; can be hand-painted, tie-dyed or printed with texts and images;
Posters; combinations of (informational) text and pictures;
Books; cover, letter type and layout. Books are great to design, whether with your own content or written by somebody else;
Colouring pages; this is not an activity anymore for children only. Lots of adults have fun colouring;
Logos; companies need a logo and nowadays websites of private people too;
Infographics; are often a combination of symbols, little drawings and text. Have a look at one of mine about One well-spent hour before breakfast;
Websites; even with all the available tools nowadays, good web designers are much-needed.
3. Painting
Art; big and small canvases or on paper and cardboard. You can paint with oil paint or acrylic. Landscapes, portraits, still lifes, the subjects are endless;
Decorating; not all painters are art painters. The painting of houses, fences or furniture is much in demand and just as satisfying.
Related: 20 Simple Ideas on How to Make Money after Retirement
4. Writing
Short stories; fantasy, fairy tales and anecdotes from your own life;
Book; write your memoirs. A suspense thriller or something about what you have learned in life;
Blog; start your own blog or write for somebody else;
Sales copy; a good sales letter or copy for a landing page is a skill in itself.
Related: 7 Ways to Shape our Ideas without a Computer to Inspire ourselves
5. Music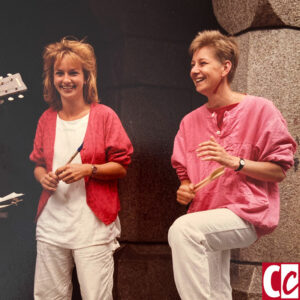 Play an instrument; why should it only be the very young people that get discovered on YouTube? Record yourself and put it online;
Write music; from simple songs to complex symphonies and everything in between;
Be part of a band; this is one of the better aspects of making music – play together in a group;
Make arrangements; playing gets more interesting for a band if not everyone plays exactly the same notes;
Producer; recording and editing. Again, this could be your own music or that of others;
Street performance; put your hat or an empty guitar case in front of you and play.
6. Computer
Apps; with all these mobile phones there is a lot of inspiration to build an app;
Games; adventure games, brain games, skill games. Enough to choose from.
7. Cooking
Pies and cookies; you could specialize in gluten-free or sugar-free pies;
Catering; little bites for receptions and parties. (I am getting hungry!);
Meals; simple or 3-course meals. You can have a living room restaurant or a table d'hôte. Or have a delivery service;
Special meals; diet meals or special meals for the elderly. Meals for people that have an allergy;
Vegan; or other specific food. Kosher food, Islamic or Hindu food.
8. Gardening
Organic produce; vegetables from your kitchen garden, fruits from the trees;
Flowers; a specific kind, or mixed bouquets. Flower plants, for example, Geraniums; 🙂
Prepared vegetables; such as pickled or fermented products;
Nuts;
Seeds; seeds to grow plants from, but also seeds to eat. Your seedlings when you have an abundance of them;
How-to manual; explain the tips and tricks from garden design to having a kitchen garden.
9. Photography
Pictures; large ones from a (D)SLR. As with drawings both realistic and abstract pictures are possible;
iPhone photography; apps on the smartphone have special effects. For instance Hipstamatic or Snapseed;
Photography course; everybody makes pictures with a smartphone nowadays – not everyone can make good pictures. 🙂
Related: Profitable Selling Pictures Online? Which Problems and Possibilities Exist?
10. Crafts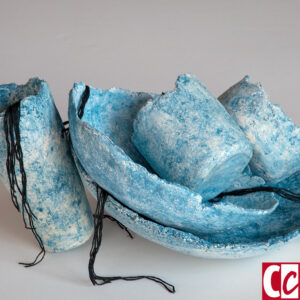 Dolls or toys; if they are not for decoration, but to actually play with they should be of safe materials and forms;
Knitting and crocheting; sweaters, cardigans, hats, socks and gloves. But also wall hangings or cushions;
Woodworking; sculptures or furniture. With planks or with complete tree trunks;
Metallurgy; as with wood you can make art pieces or make utensils;
Ceramics; I have always made a distinction between ceramics and pottery. Ceramics is formed by hand, pottery with a wheel;
Pottery; a potter's wheel is such a skilled technique, which I say because I could never master it! A potter will probably find it easy;
Papier-mâché; from toilet paper, old newspapers, or magazines. In the Netherlands, they make it on a big scale when it's time for the Carnival processions;
Workshops; it's great to teach people what you know and a perfect way to socialize.
11. Waste
Waste articles; waste is only waste if you waste it. Some years ago I made an eBook 100+ Ideas for Crafting with Waste. You can have it for free;
Repair Cafe; organize evenings to repair things that don't function anymore, but are too good to just throw away.
12. Ideas
Invent; some people know a solution for anything they see. Something new or improvements to existing things;
Ideas for others; if people are stuck they could use the help of an idea maker.
Related: Where to Sell the Products of your Creative Hobby or Business
Something to think about
If you sell something occasionally I wouldn't fuss (although this is not financial advice!), but once you start selling a lot, be aware of regulations and taxes. Turn your hobby into a real business then.
Do you have the 60th idea? Put it in the comment box below.