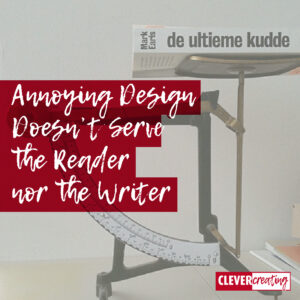 I'm reading a book with a really annoying design! The content isn't bothering me; I can't judge that yet, because I'm not beyond page 25 at the moment.
No, I find "De ultieme kudde", which is a Dutch translation of the book "Herd" an annoying book because of the cover with a rear flap folded too tight, leaving part of the interior open and exposed.
This looks like the nowadays visible underpants of the youth because of their sagging jeans. (Ah, and this book is right about phenomenons like sagging pants!).