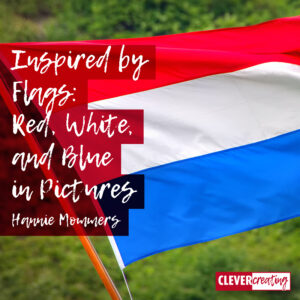 A lot of countries have flags in the colours red, white and blue. The USA, the Netherlands, France, the UK – to name a few.
I looked for inspiration by sorting several of my photographs in specific colours. As a result, I made this article about red, white, and blue in pictures.
Thematic photography is an unending source of inspiration in my view. Try it yourself, if you want. Maybe the theme-spark will catch you as well. 🙂
Some of the links are affiliate links. As an affiliate associate, I earn a small commission when you purchase any of the products offered through the shared links at no extra cost to you. This helps me to maintain this website and I thank you for supporting me.
Pictures in red, white, and blue
We can find inspiration in all kinds of subjects. For instance in colours. Lots of flags are in red, white and blue. Let that be a source of inspiration.
Heraldry in ancient times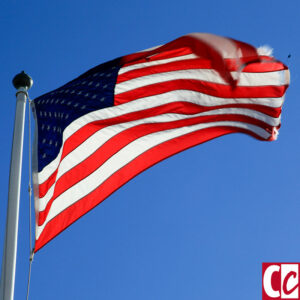 Flags are an offspring of heraldry. Every colour had a specific meaning in ancient heraldry. I have to admit it: I am interested in heraldry, yet I am not very interested in flags as an expression of patriotism.
All too often, patriotism becomes nationalism with all kinds of consequences. Boundaries are not a natural thing.
In the Middle Ages, colours and flags were a necessity to distinguish one armoured knight from the other. Only seven colours were allowed and they all had a black and white variety.
For instance, blue was also indicated by a pattern of horizontal lines and red by vertical lines. This variation was used in wax seals.
If you have read other articles of mine about inspiration or photography you have seen that I love thematic photography. In this article, I let myself be inspired by the theme of red, white and blue.
Related: What is a Great Theme Photography Idea for a Holiday Abroad?
Red, white, and blue
In this series, I selected 3 pictures in the colours red, white and blue for each subject. Some are bright colours, others are more saturated. I call those "powdery" colours.

Heraldry: A modern variation of the heraldic colours are the red and the blue states in USA election time.
Related: What Are the Symbolic Values of Red and Blue?
Glassware
Do you know the still lives of Morandi? If you don't you really should try to have a look at them. Either in reality or in reproductions. I have admired his work for a long, long time and still am not tired of looking at it.
Doors
Doors and windows. Every holiday I come home with at least one of those on a picture. It's one of my favourite themes to photograph.
Chairs
Have a seat. Somewhere. Anywhere. 🙂
Flowers from the Dutch bulb fields
The bulb fields are a feast for the eyes in April and May. These photos are taken in the fields around Lisse. Equally beautiful and recommendable is a visit to the Keukenhof.
Rock solid
Strictly speaking, a petrified tree trunk is not a rock. I've allowed myself some poetic freedom.
Abstract images
A detail, taken too close, becomes an abstract image. Sometimes recognizable, sometimes not.
Boats
Red, white and blue combined within a picture. Boats are often so colourful, it's a wonderful subject for a photo.
Red, white, and blue in pictures
Sometimes I plan ahead of time which subjects I will be shooting for. Sometimes I sort the photos into groups later.
Take, for example, a subject like doors or chairs. For as long as I can remember I have been triggered by those subjects and because I take pictures of doors and chairs so often, they immediately catch my eye when I am somewhere.
It doesn't matter how we get inspiration, as long as we get inspired by what we do and how we do it, don't you think?
Do you ever sort your photographs in a specific colour? Tell me in the comment box below.