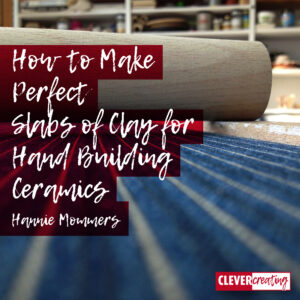 Handbuilt ceramics, composed of clay slabs, ensures a lot of creative freedom. With slabs of clay, you can make vases, pots, and free work of all shapes and sizes.
For a professional ceramist, it is not a question of how to make perfect slabs of clay. He or she uses a slab roller. Such a device is very similar to a printing press and makes perfect slabs that are the same thickness everywhere.
It is impossible for a hobbyist to purchase such a device. It takes up too much space and is too expensive. Hence my tip, which gives just as good results.