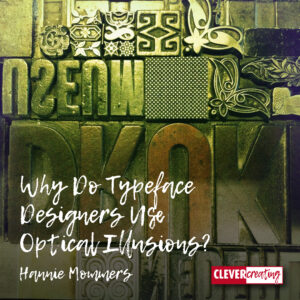 Typeface designers and graphic designers know that if they work mathematically and exact, everybody will think they are bad designers. They have to use tricks to make sure that designs are well-balanced.
In What are the Benefits of Negative Space for Designers and Artists? I explained the trick of negative space. In this article, I will explain how designers use optical illusions.
Some techniques require adjustments that might not be optical illusions in the usual sense but are nonetheless necessary. I will give an example of that as well.