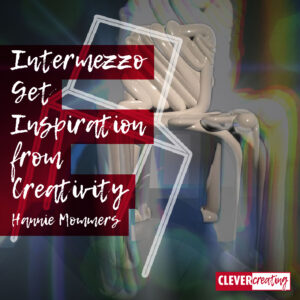 Inspiration and creativity are must-haves for me. I make drawings, collages or mixed media in some kind of theme.
It helps me keep my creative skills flowing.
An intermezzo is a short piece of music written to be played on its own or as part of a longer piece. For me, it's a welcome break from my daily activities.
In the video are a couple of examples.