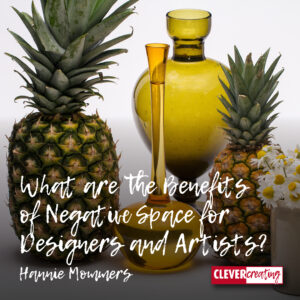 Negative space can indicate a toxic environment in relationships but that's clearly not what I am talking about here, since this is a website about art and design.
In order to draw well, we must be able to observe well. Fortunately, there are tools we can use to do this. Using negative space is one of those tools.
In art school, I learned in the lessons of still life drawing that the negative space is as important as the objects themselves. I got a lot of advantages from that lesson in both model drawing class and typography class.