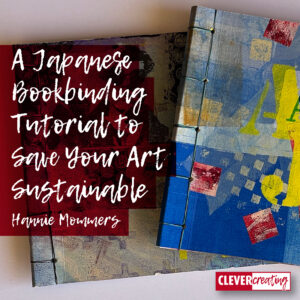 Lately, I've been making a lot of collages and cyanotypes on heavy paper. I keep most of them in a drawer where they subsequently rarely come out.
That's why I was looking for a way to bind the nicest ones into a booklet that I can easily take with me to show to others.
In another article, I described how to make booklets from plain paper, but these methods were unsuitable for thicker paper or single sheets. The Japanese bookbinding method I have tried is perfect.