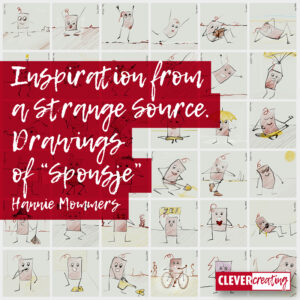 In 2019 I had an intention to make a drawing daily. At times it was a challenge to get inspired.
Luckily, I saw the sponge lying on the kitchen sink and had to think of SpongeBob.
Why not create my own figure, I thought. As you see, inspiration from a strange source is possible.
The nice thing was that I could try to portray both feelings and activities. Fantastic. I made the drawings in the app Procreate.