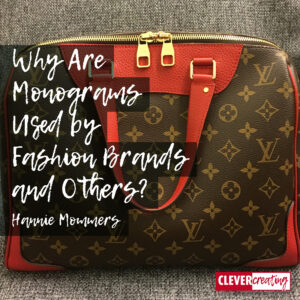 Nowadays it is fashionable for fashion brands to put their monogram on bags and clothes. Why are monograms used that way?
A monogram is a powerful sign, made of 2 or a few letters, that is compact and recognizable.
Monogram-like signs were used as early as ancient times. They could have a religious meaning or serve to identify the author or sender.
In the Middle Ages, royals and prelates used their monograms, consisting of letters of their first and last names. In the centuries that followed, artists signed their work with a monogram.