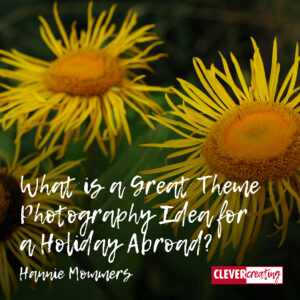 Of course, we should take pictures of the highlights when we are visiting an unknown region or country. Yet, it is also fun to restrict yourself by taking pictures according to a theme.
It is important for a photographer, or any creative person in general, to always try to improve. However strange it may seem, limiting ourselves is a major contributor to betterment.
I do it often, assigning myself to photograph only round objects, or movement, just vertical lines, S-like shapes, contrasts in thick-thin or big-small, and so on. I can assure you, you will see different subjects to take pictures of.