One of my favourite hobbies is making cyanotypes, also called blueprints, a form of printing without using a darkroom.
You may remember blueprints from the architectural drawings of the past. A blue background on which the sketch of a building was shown in white lines. Our expression that something is a blueprint or plan of execution, comes from those drawings.
Today, there is a huge group of people worldwide who have blueprint-making as a hobby. If you have an account on Instagram, you should search for the hashtag #cyanotype or #blueprint.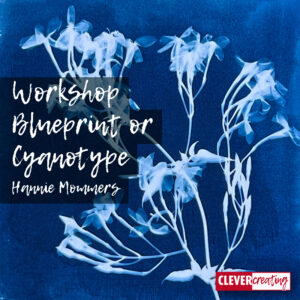 Cyanotypes
Sometimes you see Botanical Art as a name for cyanotypes. It is mainly leaves and flowers that are used as subjects for cyanotypes.
The best thing about cyanotyping is that you get results so quickly. Anyone can do it, really. So if you think that you are not creative enough, believe me, after a short workshop you too can make beautiful blueprints.
Workshop Classical Cyanotype
In this workshop, I will teach you to make some classic cyanotypes, which you can take home and use as a postcard or hang on a wall.
Practical information
Maximum group size: 4 participants;
Where: Urbanization La Charca, Totana;
Duration: 2 hours;
Price: €25 (incl. material and coffee/tea);
Date: after consultation.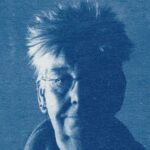 Hope to see you soon.
Hannie Mommers

Do you want more information?
Fill in your details and you will receive information about the dates of the workshop as soon as possible. I will also answer any questions you may have.
Privacy Policy: I hate spam as much as you do and you can rest assured that your email address is safe.
This workshop is also available in Dutch. Kijk hier voor informatie.
What did the participants think of the workshop?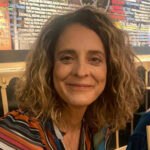 For me, the technique was the most interesting part of the process.
It is a workshop to make your own botanical art. A very simple technique with spectacular results. I was amazed by the results.
Marisa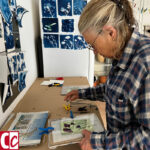 I thought the workshop and the technique were accessible and surprising, especially because it kept challenging me to try something new.
And it was really fun!
Wil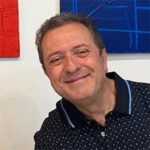 Hannie explains the processes very well and encourages creativity in a way that gives you all the space to discover what is possible. It is very entertaining, creative and the results are quite satisfying.
Juanjo