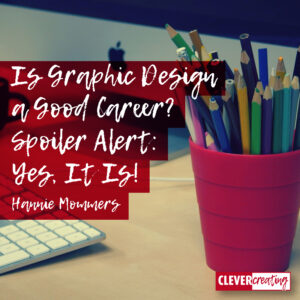 Nowadays I am retired, yet I have been a graphic designer for 35 years. There hardly was a day I felt reluctant to go to my studio to start my day. It goes without saying that the profession is still part of my heart.
The world has changed hugely in those 35 years, as you can imagine. After all, everything changes all the time.
The question "Is graphic design a good career choice" was frequently asked of me, both by my clients and by students and interns. Despite all the changes, I could always answer with a resounding yes.