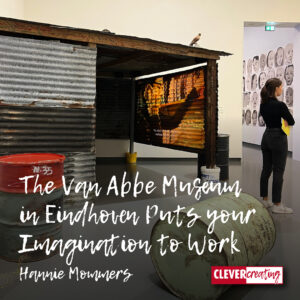 When Tom and I are visiting the Netherlands, we always frequent different museums. The Van Abbe Museum in Eindhoven is regularly on our list.
The museum houses modern art in the form of paintings, drawings, sculpture and video art. The building is fantastic on the inside. There are quite a few different exhibitions, both short-term and long-term, so there is always something that really appeals to us.
I have an important criticism that I will address in this article, but it has little impact on my feelings. It is a fantastic museum that is well worth a visit.