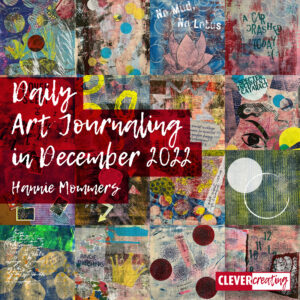 I gave myself a challenge, an assignment to make a collage daily. For half the month I was ill (Covid, grrr). I did make collages some days, but on other days I had to skip.
Inspired by a friend who followed a course in art journaling, I too put some first steps on that path.
The main difference with the November collages is the text and the date stamp I added.
It's great to see the art journal pages of others to get inspired. Look at my Instagram account and click the hashtag #artjournal or #artjournaling. (In the first comment of my posts).