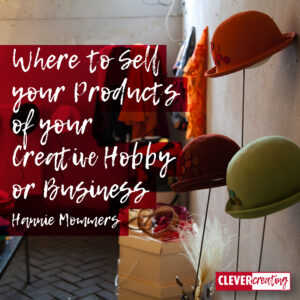 There are many aspects to think about when you want to monetize your hobby. Where to sell your products is a major one.
When I still was a graphic designer I always joked I should find a new hobby, because I didn't have one anymore by making a business of my drawing skills.
And in a way, I did find another hobby when I returned to one of my former passions: ceramics. So I have experienced several hobbies that make money and know what difficulties and pleasures might come your way.