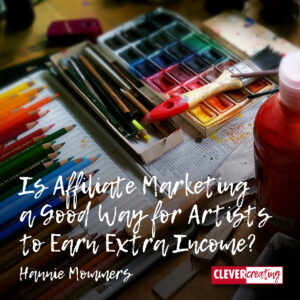 Through affiliate marketing, a business rewards an affiliate partner for each visitor or customer brought by the affiliate's own marketing efforts.
As a result, a company can gain more exposure and increase sales by allowing individuals or organizations (affiliates) to promote its products or services. When the affiliate drives a sale or other action for the company, they earn a commission.
It makes sense that artists want to create, so why would affiliate marketing be a good idea as a means of generating extra income?