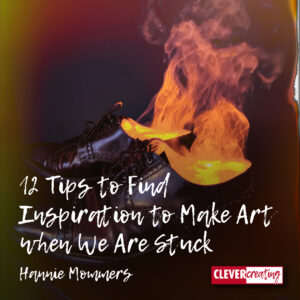 Usually, we find inspiration to make art when we are not looking for it. We are in the shower or preparing dinner and ideas pop into our heads. We walk through nature or in a city and are inspired by what we see or experience.
Then we are so in the flow that we do not need extra inspiration. At other times we have to consciously search for it because we want to create but just don't know how and what. We're stuck.
To get the inspiration process going, I'll give you 12 tips in this article.