As a creative person, you want your work to stand out, right? So whether you feel like it or not, there's no question that you should be doing marketing.
In this review of 365 Days of Facebook Success, I'll tell you about my achievements with the program.
In my starting days as a graphic designer and artist, I always hated the idea of putting myself out there. Advertising was like a swearword and promoting myself in any way felt wrong.
Well, you don't get very far as a business person with an attitude like that, so I had to change my mindset very quickly.
Some of the links are affiliate links. As an affiliate associate, I earn a small commission when you purchase any of the products offered through the shared links at no extra cost to you. This helps me to maintain this website and I thank you for supporting me.
Review of 365 Days of Facebook Success
Even when you think you know a lot about the ins and outs of Facebook, the program 365 Days of Facebook Success will teach you new stuff and deliver lots of useful tips.
Social media marketing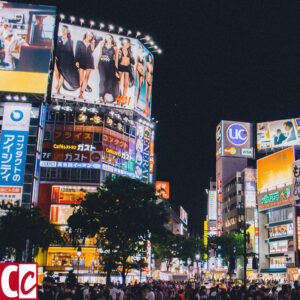 In my working life, I always wanted to be the first to try a new technique, a new tool, or any recent development. So I was one of the first graphic designers who had a computer and was on Facebook from the early days on.
Yet, there was one thing that worked against my success and that was my idea that I sucked at advertising. I was convinced worth of mouth was way more important.
To some extent, I was right about word of mouth. However, there is a disadvantage: you run the risk of ending up in a too homogeneous group.
Facebook is ideal to have a large reach. It can also be time-consuming and at a certain point, there is also a lack of inspiration to always come up with something new.
Related: Is it Absolutely Necessary to Have a Facebook Account?
Getting around on Facebook
If you want to be successful on Facebook, it's best to watch what people you admire are doing. Which posts appeal to you the most and why? What kind of imagery do they use?
Analyze the reasons and try to model them. Modelling is not the same as copying. Copying means doing exactly the same without an understanding of the core of the message. Which will end up with a soulless result.
It's essential to rebuild the communication with your own personality, using your own words and identity.
Related: How to Make a Successful Facebook Page and Get More Likes
Celebrities to follow
From an international viewpoint, some big names are Mari Smith, Neil Patel, Gary Vaynerchuk, and Russell Brunson. I definitely recommend following them, even though they can have a kind of distant voice, being such famous people.
So try to find some local people to follow as well. They are often more approachable. It was my reason to follow Dutch experts like copywriter Aartjan van Erkel and social media expert Anne Raaymakers.
Daily inspiration
After having been on Facebook for years, I knew a lot about the platform. I found my way around and posting and scheduling were a breeze. The technical operations, I mean.
Yet, my inspiration had dried up and I found it more difficult each day to come up with a post or an idea for some action.
The rescue came when I bought Anne's product 365 Days of Facebook Success.
For me, it worked like a charm. I had started a Facebook page together with my son and it went to 15.000+ likes in no time.
What is "365 Days of Facebook Success"?
Let me first tell you what it is not: it is not a book or an internet course. It is a series of daily emails with suggestions for posts or promotional actions. On top of that many emails have tips and tricks to make the technical side of Facebook easier to handle.
Pros
365 days one after another, you'll receive an email in your inbox;
Inspiration for lots of posts;
Suggestions for work-simplifying tools*;
Free access to the associated Facebook group;
All of these tips are bundled in a monthly ebook;
The best: it gives you a wonderful sense of control;
The tips cost less than 2 dimes each.
These are not just tools that are useful on Facebook itself but there are links to resources for photography, polls, and such as well.
Con
The price on the landing page is excl VAT.
If you are a legit company, that is not a problem because you will get the amount of the VAT back but if you are an individual, just starting out, then that amount is added. It is still a very affordable program, the daily tip will cost you a quarter in that case.
Recommended, yes or no?
It will be obvious that I am a huge fan of 365 Days of Facebook Success and I definitely recommend it. No matter if you've been on Facebook for a long time or just starting. From my own experience, I can assure you that even longtime users will learn something new.
So start engaging with your audience and make some money as well. After all, that's why we make our beautiful stuff, isn't it?
What is your favourite inspiration resource? Tell me in the comment box below.