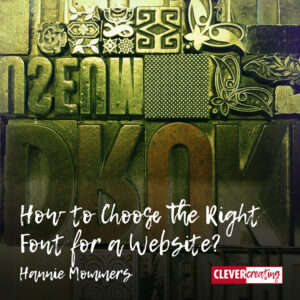 Why can you read these lines? It is because you recognise the combination of the letters in the words used. The fact that you are able to read these letters and words at all is because a professional typographer designed them.
He or she not only designed the letters but also decided how much space is required between the letters and the words. Horizontally between each letter and word, but also vertically, between the lines.
Not being aware of typographical rules makes it very difficult to use the right font for a website.