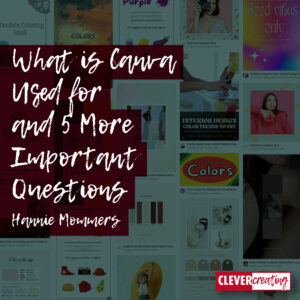 Once your website makes enough money, assuming that's your goal, you can outsource everything. But until then, you can use programs like Canva. Which leaves the question: What is Canva used for?
Having a website of your own means that you will use images. Not everybody wants to use images in their articles, but I can assure you it's better to include them as most of us are visually oriented.
By adding images you have more impact on your visitors. Our brain processes 9 times more visual than textual information. Moreover, the brain takes up visually displayed information 60.000 times faster than textual.