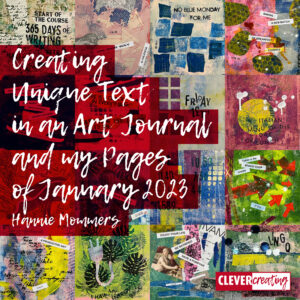 My personal challenge, an assignment to make a collage daily for 365 days, is almost halfway.
This month I focused on the combination of text and image. You can make text in many ways, as I describe in another article.
Some methods require hardly any tools, others are a bit more complicated.
Either way, just as making images unleash a lot of creativity, so does making texts. 🙂