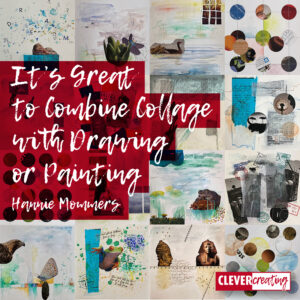 Collages can be created in many ways.
Sometimes, I fill the entire surface with magazine pieces that are put together to create an interesting composition.
In other cases, however, I prefer to leave the collage open and simple, so that I can paint or draw more freely on the background.
To combine collage with drawing or painting is a great way of making mixed media images.