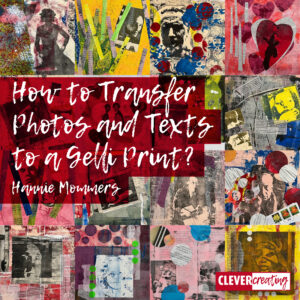 In my personal challenge, an assignment to make a collage daily for 365 days, I am focusing on one aspect a month. More or less. It's not written in stone, of course.
The month before, I primarily worked on art journaling, using illustrations and text. February 2023 was dedicated to transferring pictures to the Gelli prints.
I used several methods. The main difference was either Gelli printing or using the copy machine on tissue paper.