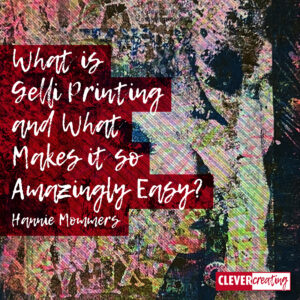 Gelli printing is a form of monoprinting. Each piece of work is unique and usually depends largely on chance.
A Gelli print can be created in different ways. In this article, I describe a number of pure Gelli printing methods and combinations with other techniques.
It is great fun to experiment with this technique. For me, that is the biggest charm of Gelli printing. For starting hobbyists, the advantage is that the learning curve is really low.