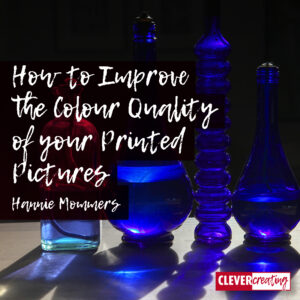 The quality of the printers is improving fast. Nowadays a lot of colour printers have more than four cartridges, making sure all the tones are printed.
Yet, the extra cartridges are grey or black, never a colour, which means there are still colours you see on the screen that can't be printed on paper.
Taking pictures and printing them on your colour printer can be disappointing. Sometimes the result is NOT what you expected. I'll give you the reasons for that disappointing result and whether you can improve the colour quality of your precious photographs.