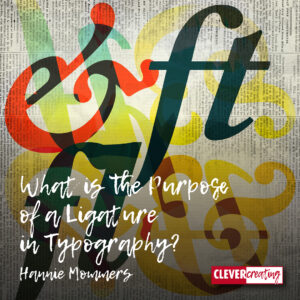 Ligature has a lot of meanings. The word is used in music, medicine, and language. This article is about the meaning of ligature in typography.
If computers had been invented before the printing technique, I wonder if there would have existed ligatures the way they do now. I am so glad that my education in my youth included hand-setting loose lead letters.
This literally gave me a feeling of the typographic origin of corpses, leading and kerning, as well as ligatures.