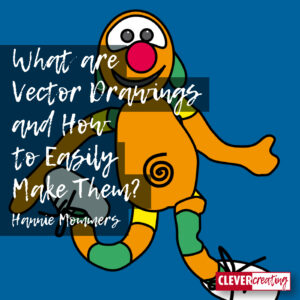 The screens of our smartphones and computers are composed of pixels. However, the way an image is constructed can be either by rasterization (pixel art) or with geometric vector lines (vector art).
Vector drawings take up much fewer data than rasterized images and can be enlarged almost endlessly without losing quality.
The reason for the large files with pixel files is that each pixel has to be described. While a vector file consists of commands such as 'one point is at these coordinates, the other point is at those coordinates, the connection is a curved line, and the colour is #xxxx'.