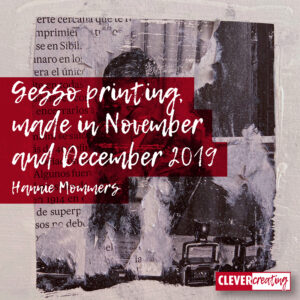 Being creative is very important to me. Oh wait, I think it's important for everybody. 🙂
The gesso printing technique is pretty easy once you get the hang of it. And it's a perfect hobby.
What I like about working with newspapers or magazines is, that I get not only a picture on the paper, but that I can leave parts of the front side of the paper intact. That way it's a mix between a monoprint and a collage.