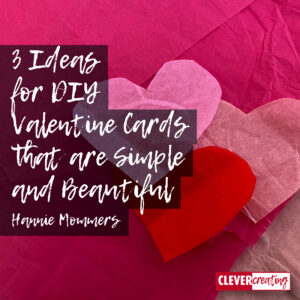 Even if you consider yourself as non-creative, as a lot of people unjustifiable do, it's pretty simple to make something.
These 3 ideas for DIY Valentine cards will inspire you to have a fun afternoon beforehand and a great day on February 14th.
Valentine's Day used to be about secret love, yet has turned into a commercial fest. Personally, I don't like that. It's so simple to go to a store and buy all kinds of stuff, or even order it online.