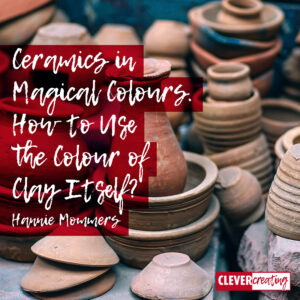 Decorating your ceramics can be done in many ways. Your clay object can be glazed or painted with engobes and underglazes. Even screen printing or applying transfers are possibilities.
A pure way of working is using the colour of the clay itself with at most a transparent glaze to emphasize the colours and make the object watertight.
Clay has different colours depending on the substances in the soil of the quarry. The clay you buy in the shops usually has only a few colours: it's white, red, or 'black' (rather dark brown) after firing. Due to the industrialized process, the tones are generally the same every time.