There has been a period in my life I didn't take any pictures at all, making me regret that later, because I don't have any pictures of my son aged 6 to 9. The reason was that I wasn't inspired anymore and didn't feel up to the effort of taking the camera and shooting.
Nowadays I have found several ways to get inspired and to develop my creativity. And to stay inspired because, in the end, it's all about keeping on going and pushing ourselves forward. Don't settle for a result too soon.
I will share my tips on how to stay inspired in photography with you in this article and I hope you will add tips of your own at the end of this article.
Some of the links are affiliate links. As an affiliate associate, I earn a small commission when you purchase any of the products offered through the shared links at no extra cost to you. This helps me to maintain this website and I thank you for supporting me.
How to stay inspired in photography?
Take loads of pictures, look at the work of great photographers, follow a course, share your work on social media and ask for critique, search for apps on your smartphone, make series, and edit your pictures.
#1 Take loads of pictures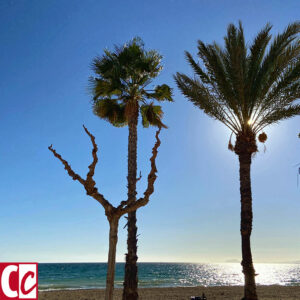 Nowadays everyone takes more pictures than ever. Almost everyone carries a smartphone, which has a camera. That's nice as a keepsake for later. I think it's a pity that many of those photos are taken thoughtlessly and are hardly judged on areas for improvement.
Taking lots of pictures is the best start. And paying attention to the point of view, the composition, and disturbing superfluous elements make every photo better.
Reduce the camera's height on children and pets so that the children's heads aren't enlarged and the paws of the pets look normal in the resulting image.
In 2020 I had given myself the assignment to take one picture a day. The lockdown we got into from March to May made this assignment harder because I was housebound. Yet, this also added a layer of difficulty, making it more interesting for me.
#2 Look at the work of great photographers
It's very inspiring to look at the work of famous photographers. They can give you a new idea for a subject or a composition. Sometimes they use colour in a different way than we are used to. The point of view can be completely different from the one we use most ourselves.
#3 Follow a course
I take pictures since the age of 12 and still I take a course or do a workshop in photography at times.
A couple of years ago I did a workshop on Strobist Photography. Strobist means working with an off-camera flash. Did you ever see a beautiful picture of drops falling into the water, then you probably saw a strobist result.
At the moment I am doing a course about iPhone photography. Taking pictures with an iPhone is no different than using a camera or another smartphone. I know. Yet, it is marvellous to learn new things, which I do. 🙂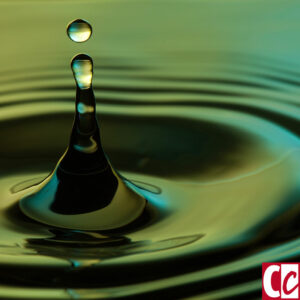 Instagram is one of the social media. Originally, Instagram focused on photos. There were so-called Instawalks and it was a great medium to virtually meet other photographers from all over the world.
It takes a little more searching these days, but it's still a great community populated by both amateur photographers and professionals. People are very willing to show a newbie around or make suggestions if you are looking for that. Or if you just want to show your pictures and nothing more, that's also fine.
What I like are the challenges. I participate often in weekend challenges or other challenges that are offered. For example, one assignment for #hipstatones was 'tracks' and I made this picture of a field we saw during a guided tour.

You don't take a photograph, you make it.
~Ansel Adams
#5 Apps for your smartphone
I am an addict to Hipstamatic and Snapseed. The first one is unfortunately only available for iPhone users and adds filters to a photograph. As for the second one, it can add filters as well, but I mainly use it for editing.
For years I have polished my skills on my DSLR camera. I had a Canon Mark II and nowadays a Lumix DMC-GX8 and the pictures I make with it are technically perfect.
And yet I love an app like Hipstamatic, where I don't know what kind of picture will come out of the developing process. The app pretends to be an old camera with all the old flaws old cameras had.
So there can be a huge light leak in the photo or a massive vignette.

There is nothing worse than a sharp image of a fuzzy concept.
~Ansel Adams
#6 Make a series from one subject or even one object
Making a series in a short period of time of one object. A friend forgot her umbrella in my car, so I had a great time taking it into the house and making several pictures of it during the days it was in my possession.
In 2014 I made one picture every day in the same monthly theme. Every month the theme would change.
During my holidays I pick one theme to make all my pictures in. So then it's not about an object to make a series with, but using a concept. The themes I have used were for instance: vertical, round, big-small, S-curve, monochrome, symmetrical.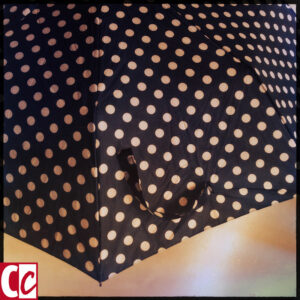 #7 Edit your pictures
You can edit your pictures to enhance them and make them look perfect. Or you can edit them the other way around, to make them look different, by adding a filter or distorting them in some way.
I edit mostly in Camera Raw, a plugin for Adobe Photoshop. If you work solely on your smartphone there are several apps that can help you with editing. Snapseed is my favourite, but browse or try a lot and you will find out soon enough what your own favourite will be.
Stay inspired in photography
Taking pictures is a great way to enhance your creativity. If you lack inspiration or notice you're often thinking "I have no idea what to photograph" then these tips can help you on your way.
We all benefit from the tips of others, so I'll be most grateful if you add your tip on how to stay inspired in the comment box below.
Related: 12 Tips to Find Inspiration to Make Art when we Are Stuck
This article is an update. Originally published on 12-10-2014.