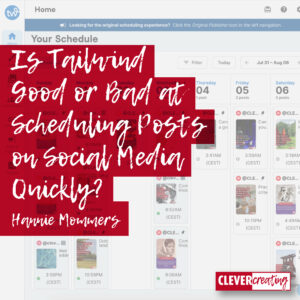 Whatever hobby or business we have, it is great to share our passion with the world, isn't it? We can do this on a website or blog, and/or by using social media.
Posting to all the different available social media can be a very time-consuming activity. To make our lives easier in that regard, we can choose from different programs and platforms, like Tailwind, Hootsuite, Pallyy, and many more.
Is Tailwind good or bad to use for that task? After a year of working with it, it's time for me to evaluate what the pros and cons are.