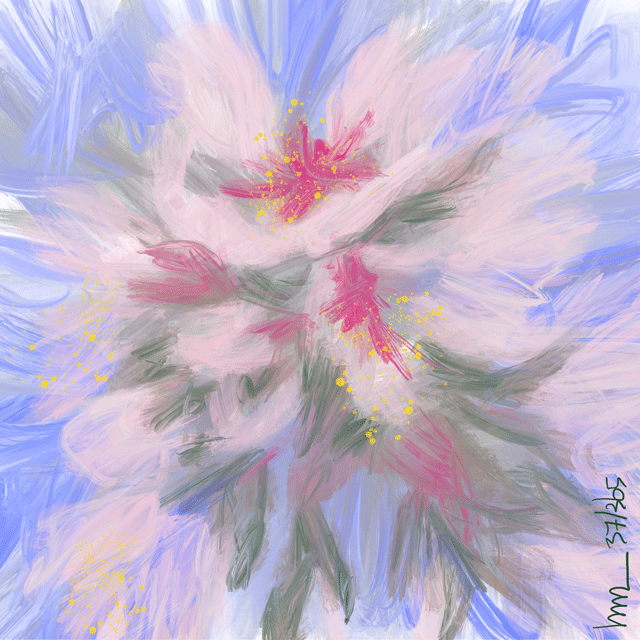 The almond blossom is so great to see. There are several orchards on the mountain that we can see during our daily walks. And there are even more along the highway when we drive to the coast.
I remember my parents' stories when they stayed in Benidorm. How they made special excursions to see those beautiful blossom. And we have it very near our house. Aren't we blessed?
I made this impression on the iPad with digital acrylic paint mixed with oil and turpentine. In real life I could never mix those two!