One of the ideas in the article 20 Ideas on how to make money after retirement is to sell your digital pictures. Can you start selling pictures online just like that? What are the options you have? And equally important, what are possible problems you can encounter? I'll elaborate on these in this article.
You don't have to be a professional photographer nowadays to sell your pictures. Although it helps if you know what you are doing and if you maintain a quality standard in composition, use of colour and format.
Some of the links are affiliate links. As an affiliate associate, I earn a small commission when you purchase any of the products offered through the shared links at no extra cost to you. This helps me to maintain this website and I thank you for supporting me.
Selling pictures online?
Even as a hobby photographer, you can sell your pictures online. Start with a few stock agencies and expand as you go. You can also create your own website to sell your work.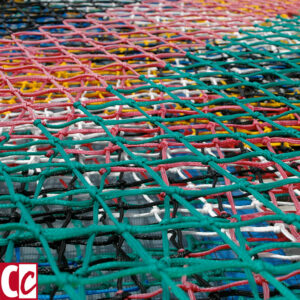 In my working life, I was a graphic designer and I hired photographers all the time for the products I made for my clients.
Before it was easy and accessible to buy stock photos on the internet, I bought CDs with theme-based pictures. In both cases, the issue of copyright had to be dealt with.
What I often hear is that copyright exists everywhere except in China. To be honest, I only know Dutch law very well on this subject. So the rules might be different in your country, although I very much doubt it.
Everything you make, write, design, photograph, draw, paint, etcetera, etcetera, as an original is your own. You have the copyright of it.
And officially someone else has to ask permission first before he or she uses your work. Nowadays, this poses sometimes a problem, because copying has never been this easy.
You can grant permission to use your work for free or you can ask to be paid for it. You can give the copyright to as many users as you want, or you can keep it exclusive to just one user. Have a look at Creative Commons, an organization that intends to streamline licenses.
Copyright and author's rights are in essence the same.
Personality rights mean that someone else has no right to use your portrait, although not in all cases. You have the right to control the commercial use of your identity. 
To give some examples:
If you are photographed in a busy street as one of many passers-by, you can't claim personality rights. If you are a well-known person and use your own face as a brand, someone else is not permitted to use your face as well.
Using quotes or paraphrasing a text is allowed. But if the part used is too long, it is called plagiarism.
Related: Photography is my Passion, why is Taking Pictures Important?
What is the meaning of licensing your pictures?
Licensing an image means that you allow someone to use your images to make a certain number of products for a certain period of time and compensate you accordingly.
It was common practice when I asked one of the photographers for a photograph to say what it was for. 
If I used it on a poster and needed the same image for a book cover, later on, I had to go back to the photographer and ask for an extension of the license, and pay again.
That's why royalty-free was a better option if I knew forehand that I would need the picture on more than one product.
What does Royalty-free mean?
Royalty-free means you have the right to use the image as much as you want and on as many products as you need for a fixed amount. Royalty-free is about the copyright and does not mean the image is for grabs and that you don't have to pay the maker of the image.
To emphasize the meaning of copyright: it is not allowed to use just any picture you find on the internet. Only when you have the permission of the maker. The pictures in this article are mine, so if you are interested in using them, email me! 🙂 They are available without the watermark and in several sizes and formats.
The perspective of the maker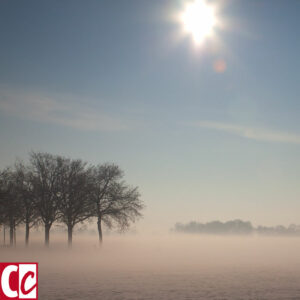 Exclusive rights
For you as a photographer being hired by someone who wants exclusive rights to your images, is your best option. It's lucrative and fulfilling because you can be sure that your client will value your work the most. 
It can also limit your creativity. A client usually knows what he is looking for and will want to have a say in how you carry out the assignment.
Stock agencies
You can also make your pictures for the stock agencies. Some agencies are stricter in terms of quality and method of delivery than others. When you browse stock agencies you will have to look for their FAQ or information page to discover what their requirements are.
Shutterstock is one of the biggest agencies, but they are very strict and won't include every picture in their presentation. Dreamstime is smaller, and has fewer demands on the subjects, but will look more at the technical qualities of the pictures. (See list below).
The perspective of the buyer
Seen from the buyer's or user's perspective, it's obvious they want to pay as little as possible for the broadest rights.
I suppose a lot of us bloggers have used pictures from Pixabay or Pexels. You are free to use these pictures, preferably with attributing the maker. And when you are really satisfied you can 'buy them a coffee', in other words, donate a small amount.
There are hardly any restrictions on these sites for the provided pictures and for a beginner, it can be a great starting place to get used to the process of uploading, formats, adding a title, and adding keywords and descriptions.
A buyer that wants a higher quality or more exclusivity will go to one of the selling stock agencies or browse for a specific photographer.
It's a good idea to keep the buyer's perspective in the back of your head. Buyers won't magically turn up on your doorstep, so you will have to work on your marketing as well.
Choose your channels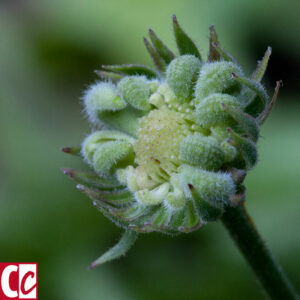 It's better not to start on all the stock agencies at the same time. Try 1 or 2 to feel the waters. Not only as to the agencies but try to find out as well what keywords prospective buyers are browsing and what kind of pictures are in high demand.
Choose 1 or 2 social media as well, as part of your marketing strategy. Instagram and Pinterest are more visual-oriented than Facebook.
You can also sell on your own website. Yes, you can ask for higher prices or at least earn more per photo than through the agencies because you don't have to pay commissions, but you probably can't beat their amount of traffic. You might consider doing both; have your own website and sell at an agency.
A (not complete) list of stock agencies
My personal experience has only been with a few of these agencies, both as a buyer and a seller, so you'll have to decide for yourself which ones please you most.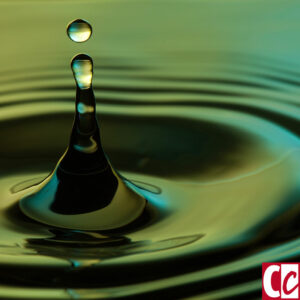 A (not complete) list of free stock websites
Do you know of more possibilities?
If you know of other websites or other possibilities to sell pictures, will you put them in the comment box? Both I and the readers of this article will highly appreciate it.