A well-chosen picture explains the content of your article for a blog, magazine, or newsletter at once. A photograph can show something in a single image that otherwise would need a lot of words.
Sometimes it is better to crop a photo to get the focus on the desired part. In this article, I give you 10 tips to crop pictures the right way.
Cropping is considered making changes to a picture. When you use photographs that somebody else made, make sure you have permission for these changes.
Some of the links are affiliate links. As an affiliate associate, I earn a small commission when you purchase any of the products offered through the shared links at no extra cost to you. This helps me to maintain this website and I thank you for supporting me.
Crop pictures the right way
The best moment to crop your pictures the right way is when you take the photo with your camera. If this is not possible for some reason, crop your pictures in the editing process with the focus on your subject or the story you want to tell.
Make use of your own photos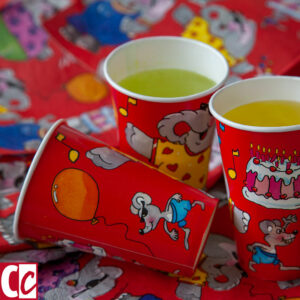 Using your own pictures is practical for two reasons:
You have no problems concerning the copyright of somebody else because the copyright belongs to you;
You can crop the images the way you want. The photos of somebody else cannot be changed at your discretion.

A picture is worth a thousand words.
~Chinese proverb
Are there rules for cropping photos?
If there are rules for cropping pictures the right way, do you need to follow them? This is obviously a rhetorical question. Yes, there are rules. No, you are not obliged to follow them. Although you cannot ignore rules if you don't know them.
When you take pictures, you decide in the viewfinder on position, composition, colour, and lines. The photo, including the right crop, is ready when you click.
However, especially if your camera saves large files, you can choose to intentionally step further away from your subject. With a lot of space around your focus point you can later:
Crop, so the picture suits your story;
Crop, so your picture will fit into the available space.
Related: What is Composition in Photography? 7 Tips to Improve your Images
1. What is the direction of the subject?
The direction is obvious when the subjects are people or animals. It is either the direction they are looking at or the direction they are going. In other subjects you can for example look at the perspective of a building or the leading lines of a road.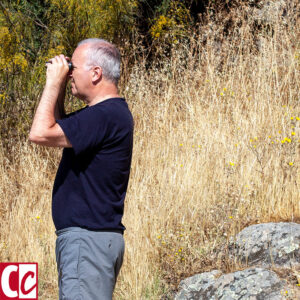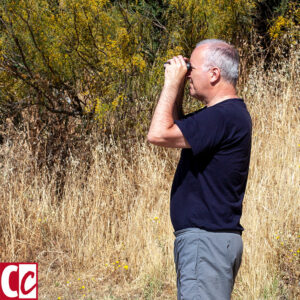 2. Let a person look into the page
Whether the picture is on a paper page or a digital one, if there is a person on it, let him or her look into the page if possible. In fact everything with eyes, so this also applies to animals.
This does not apply to images that are page-wide, but to photos that are pasted in the text or on pages that have more than one column.
3. Guide the viewer
By putting a person in the foreground, you direct the viewer into the photo. Strong leading lines, like for instance a road, can also have this effect.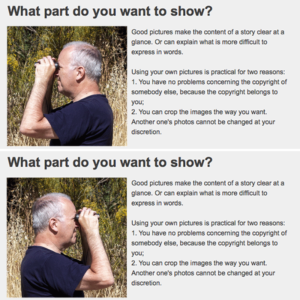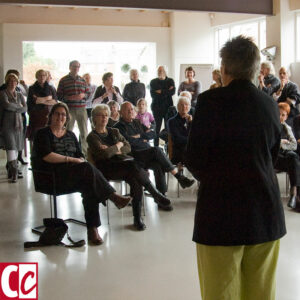 4. Note the feet, hands, and joints
Nothing is as awkward in a photo as a person missing a foot or a hand. It's better to exaggerate your crop, so when a foot is missing in the photo, crop until you show only the upper half of the person.
Another good practice is to not cut right over a joint. It looks really strange if you crop at an elbow or a knee.
Related: Profitable Selling Pictures Online? Which Problems and Possibilities Exist?
5. How much do you show?
A portrait usually shows the whole face. But the top of the hair is not always necessary. The image doesn't have to be exactly symmetrical. And at times an unusual crop is way more interesting.
6. Straight horizon
A horizon in the photo is either consciously at an angle or straight. If it is a little bit crooked, the readers of your article will think it is a mistake. Make the horizon straight with programs like Photoshop or Gimp.
Are you taking your pictures with a smartphone? The app Snapseed is a free possibility to adjust the photo in any direction you want.
7. Look at more than just the main subject
Make sure there are no ugly shadows or remaining irregularities after cropping. Smudges or rubbish lying around can probably also be removed from the photo with a good crop. The cleaner the image, the better the story.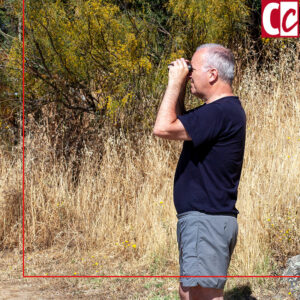 8. Direction of lines
A carpenter I once knew, used to say "If it fits, it won't fit", so he made things too small and covered the cracks with slats. He would never choose to let a line or form start right in the corner. 
I didn't like this way of solving problems that shouldn't be there in the first place.
Some cameras don't show exactly what will be on the end result. There is either too much or not enough to see in the viewfinder. In that case, choose to take the picture with room for adjustments later in the editing process.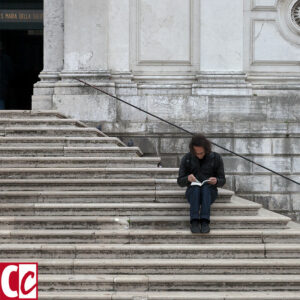 9. What's the story?
A crop can contribute to what you want to say. For instance, you want to have an atmosphere of loneliness. Or you might choose to emphasize the silhouette of a person.
Related: What is a Viewpoint in Photography and How does it Impact our Images?
10. Thinking outside the box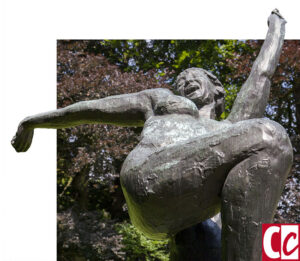 Why should a crop always have to be square? It can also be a circle or an irregular form like a star or cloud.
Have a look at comic books. A lot of times the subject peaks outside the cadre. It takes greater skill in editing but the result is worth it.
I love these kinds of images!
Cropping pictures
Maybe you have noticed that most of my examples and tips are about photographs with people in them.
You might also want to crop architecture or landscape photos. However, the rules for these kinds of subjects are not as strict as when there are people in your images.
Do you often crop your images? Tell me in the comment box below.