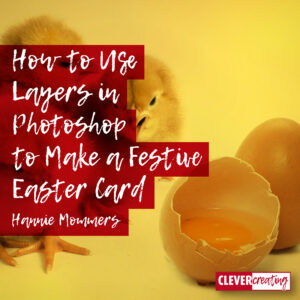 Using layers in any creative computer program is a marvellous way to enhance our creativity. In this article, I will explain how to use layers in Photoshop, applied to an Easter card.
Once you know how to benefit from working with layers, you can use them for any kind of creative expression.
Besides using them for masking, I often toggle between layers to turn them 'on' and 'off' so I can judge differences. Making variations and looking at which one pleases me most, is easy that way.