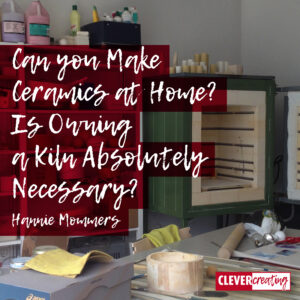 When I was living in the Netherlands I made abstract, sculptural ceramics. You can see the sources of inspiration and the results of what I made in another article, but here I want to answer the question "Can you make ceramics at home?".
In order to work properly, you do not need your own atelier – several of my students used their kitchen table – although a place you don't have to tidy before every meal is an advantage.
The space I used was a small building located in the garden, which suited me perfectly. It was my atelier where nobody disturbed me and I could work quietly. And where I taught my students, so at times it was not quiet at all!