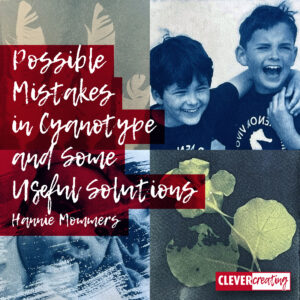 If you start a new hobby, you will make mistakes. That's part of the game, also when you make cyanotypes, and it's okay.
Some mistakes are final, but that's "tuition money" most of the time. Other errors can either be covered up or corrected. And some mistakes have a surprising effect. Beautiful results came from accidental errors.
The most important tip is to keep a log so that you know what you did. ​By the way, a log is also convenient to repeat successful results.