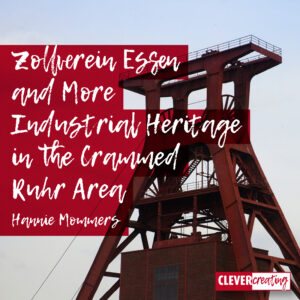 Despite the industrialization of the area my favourite place to go was the Ruhr area in Germany. When I still lived in the Netherlands, it was a car journey of 1,5 hours from our house.
The area became the "European Capital of Culture" in 2010. This meant a facelift for a region that had been a dirty, neglected orphan since the mines and steel industry slowly came to a halt.
There are a lot of interesting places nowadays, but my favourites are Insel Hombroich and Zollverein Essen.