Abstract sculptural ceramics
I am an artist, with my focus on ceramics and photography. I do sometimes dive into other materials and other forms of art, but these two are the most important to me.
On previous occasions I wrote about my photography. And made several How-To-articles about ceramics, but here I want to introduce you to my abstract sculptural ceramic art.
Some explaining on the terminology:
– abstract = not recognizable as a real or figurative object
– sculptural = three-dimensional and monumental
One from the Avio-series: Avio 6, 30x30x30 cm
All pictures and works of art © Hannie Mommers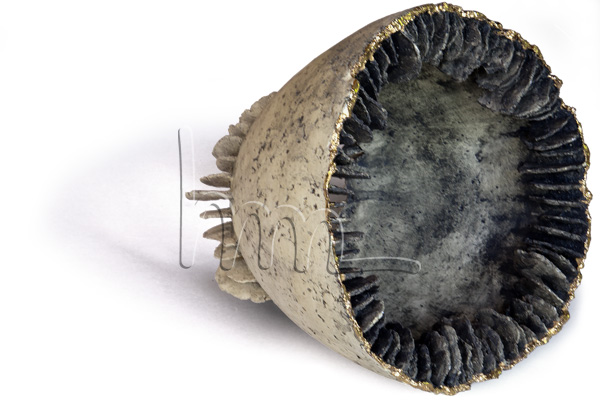 Avio 4, 28x28x24 cm
Different points of view
Two educations in art
My parents didn't allow me – being 16 at that time – to go to the Academy of Visual Arts, so I took a diversion by going to the Academy of Visual Education instead, where I got a teachers degree and could still educate myself, and later others, in art. My major back then was ceramics, my minor 3D forms.
As soon as I lived on my own and had a job, I could do what I wanted and attended evening classes at the Arts' Academy, majoring in painting, thus ending up with two educations in fine arts. Which was a huge advantage, because now I became acquainted with different points of view regarding art.
Dreaming
If I would ever have the opportunity
<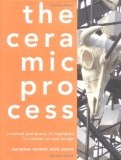 How I wish I had the time and the money for an artist in residence project at the EKWC in 's-Hertogenbosch in Holland. But as long as that is not the case, I keep myself satisfied with this wonderful book, full of techniques and examples.
(The book I have is for sale. Contact me if you are interested in it.)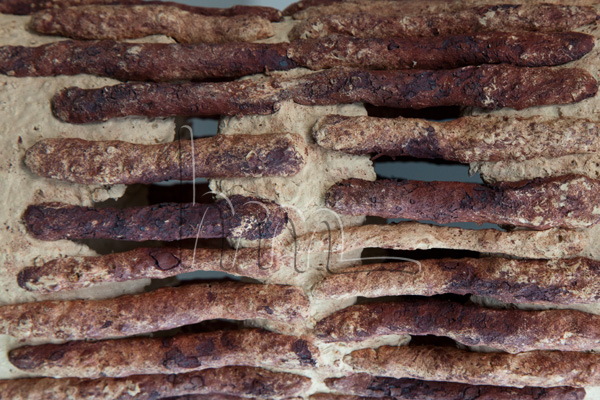 Detail of Hanging in there, 11x12x32 cm
Inspiration comes from others
Workshops for example
Because of my character and my schooling I am very inquisitive. On a regular basis I attend workshops on specific techniques and I love to try out new things.
A couple of years ago the Danish Barbro Aberg came to Holland to lecture and I got really inspired by her technique of mixing clay with perlite.
The obtainable perlite in Holland is much different from the Danish kind, so the outcome differs from Aberg's result, but it got me so enthusiastic that I have been working a lot in the mix I learned to make then. I made some alterations of my own along the way to meet my needs.
Logic brings you from A to B, imagination brings you everywhere
–Albert Einstein

LisaSphere 1, 29x29x18 cm
Different country, various practices
I bought my perlite at a construction wholesale and tried a number of experiments before making the objects with it. The product that is available at some other stores is categorized in the garden-section, so it must have a different function than mine. It would be interesting to try this out.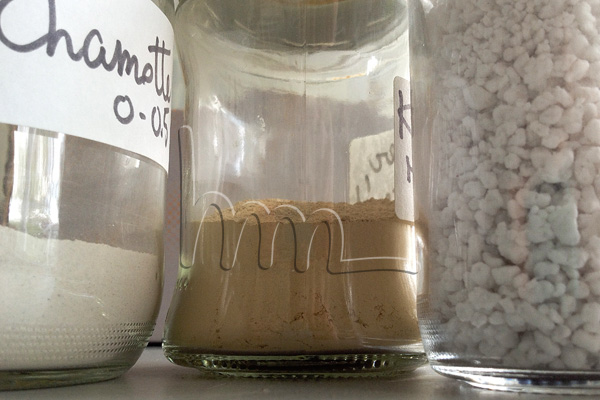 From left to right: grog 0-0,5mm, red-firing ball clay, perlite
Inspiration comes from the material
Varied techniques create different results
Perlite is used in Holland as isolation in fireplaces between the mantelpiece and the chimney pipe. According to Barbro in Danmark it has a way finer structure. Over here it's pretty crude.
The proportions that I use:
2 units of paper fibers (toilet paper)
8 units of ball clay
4 units of perlite
3 units of grog
4 units of water (although this may vary, depending on how wet the paper fibers are)
My method:
Mix toilet paper with a lot of water and let it rest for a day or two
Pour out the excess water
Crush the fibers with a mixer
Mix the ingredients
Blend the mix gradually
Spread it on a plaster plate
When it's dry enough, knead it thoroughly by hand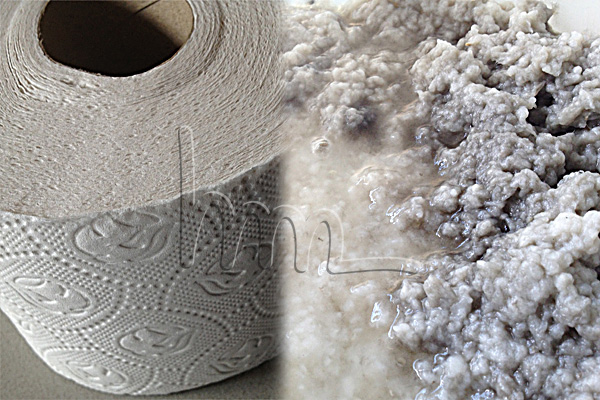 If the paper mass is in a container for a long time, it goes moldy, but that will burn off in the kiln
What I love most of my own mixture is the beautiful skin it gives to the clay, which I emphasize by washing the work with a thin colored engobe after the first firing.

Detail of LisaSphere 2, 29x29x18 cm
Safety first
Whenever I mix dry powders or when I make my slibs with oxides of heavy metals I have a mask firmly on my face.
Each substance that is burned can contain toxins, so I don't enter my workplace when the kiln is on and I keep the door open during the process.
Better safe than sorry!

One in the geometrical series: LisaSphere 4, 21x22x16 cm

Inspiration comes out of the blue
Like a thoughtless remark
Some years ago I was exhibiting my work in Belgium and friends came by to watch. At the time I created a set of sculptures based on geometric forms and one of my friends thought it resembled crashed airplanes.
His remark triggered ideas about engines, blades and rotors. A lot of sketching was followed by a visit to the Aviodrome, a theme park about airplanes, where I was generously allowed to make lots of pictures.


Aircraft engines at Aviodrome, Lelystad, the Netherlands
Art is 5% inspiration and 95% transpiration
Inspiration from one work to the next
Working in series

Chimney 10, 19x20x35 cm
I usually work in series. Sometimes working on one sculptural form leads to the next because I couldn't quite achieve what I had in mind. Or I get ideas about the next one during the process. And sketching leads to several different ideas as well.
The series are for example: Chimney, Holding On and LisaSphere.
Significance
The aim of art is to represent not the outward appearance of things, but their inward significance.
–Aristotle

Holding On 2, 20x20x20 cm