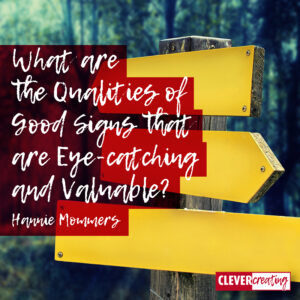 There are good signs and there are bad signs. To know the qualities of good signs we just have to look around and experience the signage that surrounds us.
Don't you agree that a lot of signs are confusing? Our environment is so full of messages, promotions, and both visual and auditory noise, that it's hard to focus on the signs that we need at a specific moment.
Still, some signs are marvellous. In a way, it's a pity that the better the design is, the less we notice the signs because they do their job instantly and without complicating things.