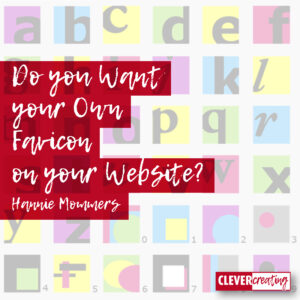 A favicon is a small image identifying a website. Depending on your browser you see it in the tab at the top or in front of the web address.
Mine is an image of the 2 c's of CleverCreating. Have a look at the top of this page!
This only works on a website you maintain yourself.
Not on for instance a blogger website or a WordPress.com-website.