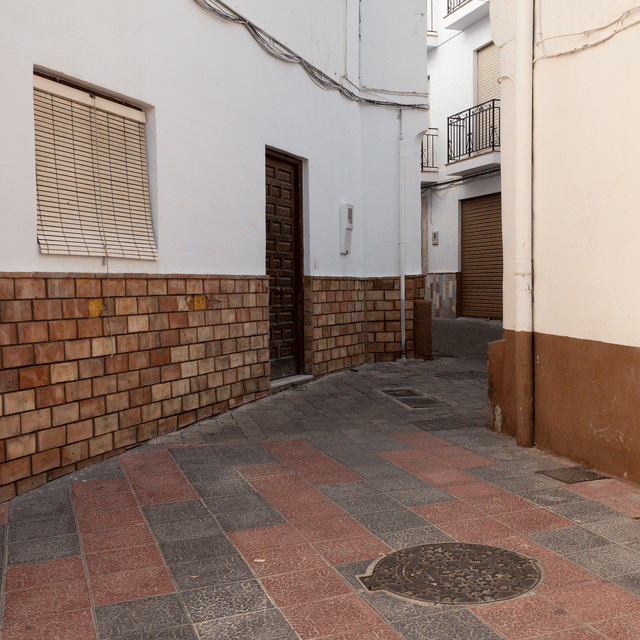 Much of the former rather rough and green Spanish coast has by now turned into tourist accomodations. Of the old innercities some have been preserved. This is a picture taken in Almunecar. A city on the Costa Tropical.
As in most pictures the secret is what is not to be seen here. We had to wait several minutes before we could walk into the small street at the end of the picture because a delivery truck needed this time to turn into another even smaller street up hill to the right.
The stubborn agility of this truckdriver reminded us that centuries ago these small streets were designed for donkeys.
^tvo